08th November 2023
To celebrate World Town Planning Day, our Graduate Planner, Hua Feng, is reflecting on her recent trip back to Beijing and the comparisons she has drawn from living both in the UK and China.
Hua Feng, Graduate Planner, 26
Beijing is where I spent the first 23 years of my life until I moved to the UK in 2020 to complete my Master's degree in Urban Design and Planning at the University of Sheffield.
After my graduation, I was delighted to join Edgars as a graduate planner in 2022.
I have now lived in the UK for three years and have been working in the planning world for just over a year, during which I have gradually integrated into English life – although I still experience big differences between the two countries, in both life in general and the planning field.
Heading back to Beijing
In October, I was delighted to have the opportunity to travel back to Beijing for two and a half weeks to enjoy some much-needed quality time with my family. My boyfriend, who has lived in the UK all of his life, joined me on the trip and it was his turn to experience the differences between the two countries.
Here are some of our findings on what parallels and differs between the UK and China.
Taking the tourist route through Beijing
Like London, Beijing is the country's capital city. It is an international and prosperous metropolis, with a history of over 3000 years. Looking at the map, Beijing's road planning is horizontal and vertical, and the entire city of Beijing is like a chessboard. This is because ancient Chinese architecture pays great attention to symmetry in layout. Beijing's highways are circular and radial – within the second ring road is the most central area of the city, and the outside areas of the fifth ring road are regarded as the suburbs.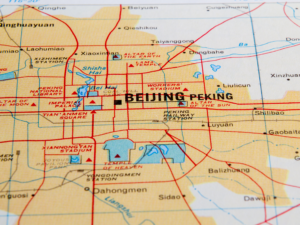 On the first stop, we visited the Forbidden City, which was the imperial palace of 24 emperors of China during the Ming and Qing dynasties. Located at the centre of Beijing's central axis, the Forbidden City is the largest and most complete palace-type building in the world.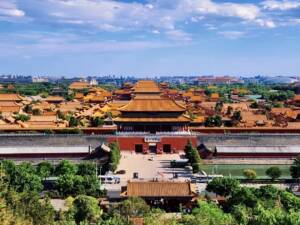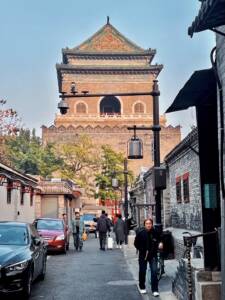 Beijing's architectural style is a striking combination of modernity and tradition. In addition to the high-rise buildings that can be found in nearly all big cities, I took my boyfriend to experience Hutong culture, which was first established in the Yuan dynasty (1279–1368) and is a type of narrow street/alley commonly associated with northern Chinese cities, especially Beijing. The alleys are formed by lines of Siheyuan, which is the traditional courtyard residence. The word 'Hutong' is also used to refer to such neighbourhoods.
It was interesting to draw comparisons between the historic, low-rise neighbourhoods of Beijing and those that I have experienced in London, I think it's really important that these are conserved for future generations so that people can experience how earlier generations lived.
We also climbed the Great Wall, which is a symbol of China and of human civilisation.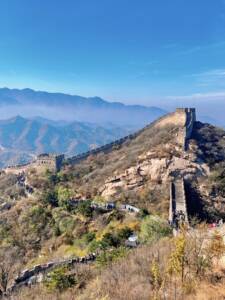 We then visited the Summer Palace, which is the large-scale royal palace and garden of the Qing Dynasty. It is famous for its garden design techniques, which skillfully combine artificial buildings with natural landscapes. It is representative of the peak period of Chinese garden art and in 1998, the Summer Palace was added to the UNESCO World Heritage List.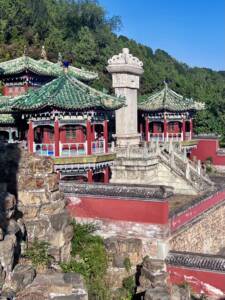 The Temple of Heaven was the next stop on our trip. It is the largest and highest-level sacrificial building complex in ancient China, with a rigorous layout, unique architectural structure, and magnificent decoration.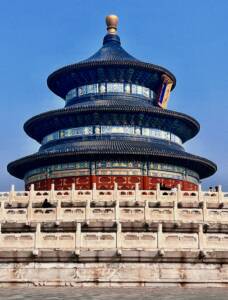 Roads – Beijing vs UK
In contrast to the UK, roads are very wide in Beijing – with up to 12 lanes! The use of bicycles, electric bicycles, and electric cars is very popular in China. On the roads in Beijing, you can see bicycles shuttling everywhere and there are a ton of low-priced bicycle hire services across the city. The widespread use of electric buses in China also drew our attention – approximately 60% of city buses and trolley buses are powered purely by electricity.
In order to alleviate traffic congestion in central London, due to the large number of vehicles, a congestion charge policy was introduced. Beijing's corresponding policy is to limit the cars on the road via the last digit of car registration numbers. For example, cars with registration numbers ending in 1 and 6 are not allowed to travel during certain hours on a Monday. Despite this measure in place, traffic volumes during peak hours are still very high and congestion remains a big problem in Beijing.
In terms of public transport, although Beijing's public transportation system is very developed, due to its huge population (more than 21 million people), any means of transportation is crowded and congested during peak hours.
We also had the opportunity to experience the Chinese High-Speed Railway – 75 miles in just 30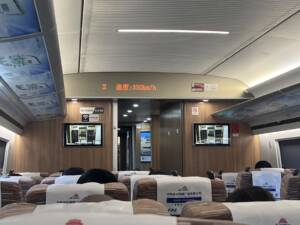 minutes, reaching a speed of 350km per hour, on a trip to Tianjin. It was really interesting to see how the different forms of transport interacted with each other in an urban area the size of Beijing.
As a local, I hadn't been to many tourist attractions in Beijing in a very long time. By taking this opportunity to show my boyfriend my home city, I was happy to revisit these beautiful places.
Since completing my degree, I often find that when I travel, I not only focus on the scenery and history but also on discovering the planning characteristics, strengths, and weaknesses of a city – all of this adds more fun to my trips and I believe will contribute to my career path progression too.
If you're looking for planning consultants to assist you with commercial property, estate planning, education facilities, masterplanning and more, we can help. Get in touch with us on 01865 731700 or email enquiries@edgarslimited.co.uk
Sign up to our newsletter for the latest planning news, industry insights, events and more.
Back to news